Are you a member of your local Jet Boating Association?
It's nice to meet other like minded individuals who enjoy jet boating to share knowledge and experience and also to help protect a sport that is important to us.  Your local Jet Boating Association is full of helpful friendly jet boaters who are eager to show new comers the ropes and have experienced partners to go on some of the larger runs.  Find the club that is closest to you and join!
Want Your Jet Boating Club Added Here?
Just email us: web @ jetboatsforsale.ca and tell us about your club and attach a copy of your logo.  We'll get you added right away.
National Jet Boat Association – If you're into jet boat racing then The National Jet Boat Association is an organization run and hosted solely by its members. All proceeds from any event go back into the club to advance the sport of drag boat racing.
Jet Boating Clubs and Associations in Alberta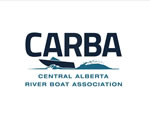 Central Alberta River Boat Association – CARBA is a nonprofit organization of jet boating enthusiasts in Alberta whose mission is to promote safe family recreational jet boating.  The group has been in existence of one form or another for over 20 years.  CARBA promotes general river boating safety and the concept of shared access for all.  There is various meets and river runs along with river clean ups scheduled throughout the year.  They have an active Facebook Page.
Jet Boating Clubs and Associations in British Columbia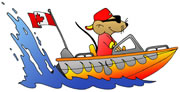 Peace Country River Rats – BC Peace River Rats is a family orientated river boating group dedicated to promoting and encouraging active participation in the sport of river boating.  The club is active throughout the Northern region of BC including Fort Saint John, Dawson Creek, Chetwynd and Tumbler Ridge.
Prince George Jet Boat Association – The PG Jet Boat Association is a non-profit organization registered with the province of British Columbia.  They promote safe use of the rivers and jet boats and they are also active in the fight for access to the back country.  They do not have a website but do have an active Facebook Group.
East Kootenay Jet Boat Association – Not very much information available but their Facebook Page appears to be active.
Jet Boating Clubs and Associations in Idaho

Western Whitewater Association – The Western Whitewater Association is a jet boating organization whose purpose is to foster interest in safe whitewater jet boating and to encourage family recreation while promoting shared access to rivers.  Chartered in Boise, Idaho, in 1978, the WWA's membership has grown from its eight original founders to well in excess of 600 members.  Western Whitewater Association – PO Box 8922 Boise, Idaho 83707 USA.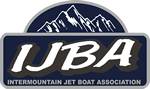 The Intermountain Jet Boat Association – was founded on the idea of helping those in need. Ever since our organization was established, we have endeavored to provide help where the need is greatest.  To protect and promote the interests of jet boaters while serving the needs of our members.  PO Box 190657 Boise, ID 83719
Jet Boating Clubs and Associations in Australia and New Zealand
Jet Boating New Zealand – There JBNZ comprises of several thousand members all of which are jet boating enthusiasts working hard to keep New Zealand rives open for jet boaters to use.  They have a website that details news and events and they also produce a quarterly magazine as well to keep their membership informed.