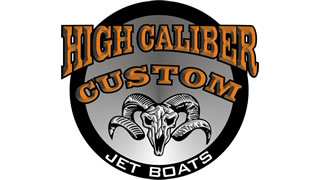 High Caliber Customs is one of the top choices in BC for jet boat upgrades, repairs and aluminum fabrication specifically for the jet boating community.
They also happen to build some pretty wicked heavy duty jet boats if you're into hunting the most remote corners of the province chasing Sheep, Elk and Moose or just trying to go as far as you can until you run out of water!
High Caliber offers jet boat repairs and upgrades including Ultra High Molecular Weight (UHMW) bottom installation without drilling into your hull.
High Caliber also makes pump protectors to guard your pump from damage, they will install hull protection to give you a smoother ride and can also install tunnel hulls for added performance.
High Caliber Offers The Following Services For Jet Boaters
UHMW Bottoms
Pump Guards
Hull Protectors
Tunnel Hulls
Windlass Packages
Insurance Repairs
High Caliber Customs Jet Boat Models
Rimfire 16'
Short Mag 18'
Ultra Mag 20'
High Caliber Customs Contact Details

Phone: (604) 819-2016
Website: http://www.highcaliberbc.ca/jet-boats| Facebook
Mailing Address: 6110 Mountainview Rd, Agassiz, BC V0M 1A4