If you need to have your welded aluminum jet boat repaired you've come to the right place!  This is a listing of all of the companies in BC and Alberta that specialize in welded aluminum jet boat repairs including hull repairs, UHMW bottom repairs/replacement, insurance repairs, engine repairs and more.  If you've damaged your jet boat and want it fixed, these are the companies to contact.
---

Burnt Lake Motorsports Ltd.
Phone: 403-347-4565
Website: https://burntlakemotorsports.com
Shop Address: 141 Poplar Ridge Road / Red Deer AB / T4S 0K6
Burnt Lake Motorsports Ltd. has a full service shop and specializes in jet boat repairs including bent hull repairs.  They also install upgrades, perform hull modifications, and install UHMW.  Insurance claims are welcome.
---

Bratt Jet Aluminum Boats
Phone: 403-887-8895
Website: http://www.brattjet.ca/
Shop Address: #6 Erickson Cres. Sylvan Lake, Alberta T4S 1P5
Bratt Jet Aluminum Boats has a full service shop and specializes in repairing bent hulls, boat upgrades, hull modifications and the installation of UHMW.
---

Coyote Manufacturing
Phone: 1-403-793-3782
Address:  4429 Graham Road, Box 102, Parson, BC V0A 1L0.
Coyote Manufacturing has a full fabrication shop including a CNC router.  They specialize in jet boat hull repairs, upgrades, and UHMW installations for all makes and models of jet boats.
---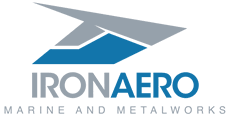 Phone: (403) 829-9948
Address:  (by appointment only)
230092 56ST E.
Foothills, AB T1S 3T1
Iron Aero Marine is a full service independent marine and metalworks fabrication and repair facility in Calgary, Alberta.
---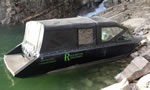 Rock Bottom Industries Ltd.
Phone: (250) 261-9845
Address: (By Appointment Only)
11119 Tahltan Road
Fort Saint John, BC V1J 6G8
Rock Bottom Industries specializes in welded aluminum hull repairs, UMHW replacement and insurance repairs.
---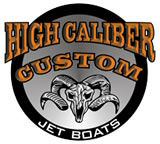 High Caliber Custom Jet Boats
Phone: (604) 819-2016
Address: (By Appointment Only)
6110 Mountainview Rd.
---

WPM Edmonton
Phone: 844-851-6913
Website: https://www.wpmboats.com/ |  YouTube  |  FaceBook
Mailing Address:2920 101 St NW | Edmonton, AB T6N 1A6
WPM Edmonton specializes in aluminum jet boat repairs and modifications, custom upholstery, and painting.
Want To be Listed Here?